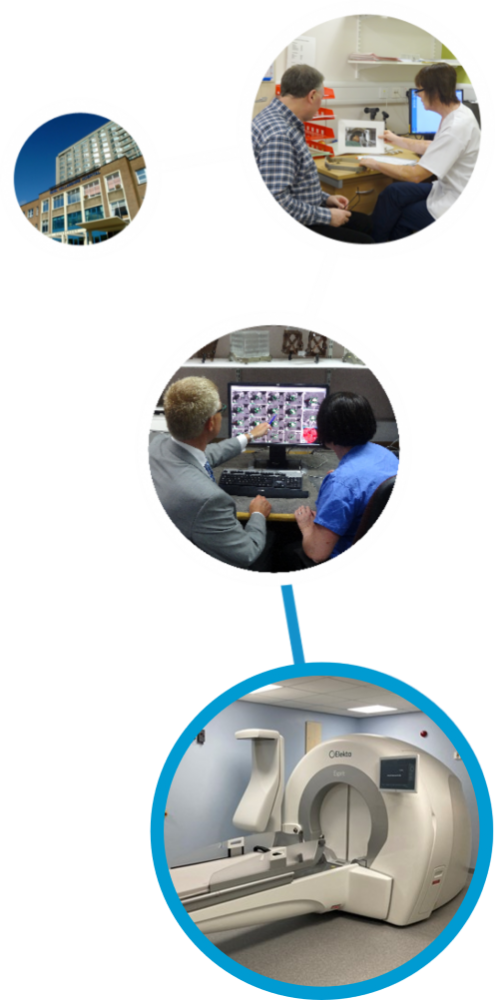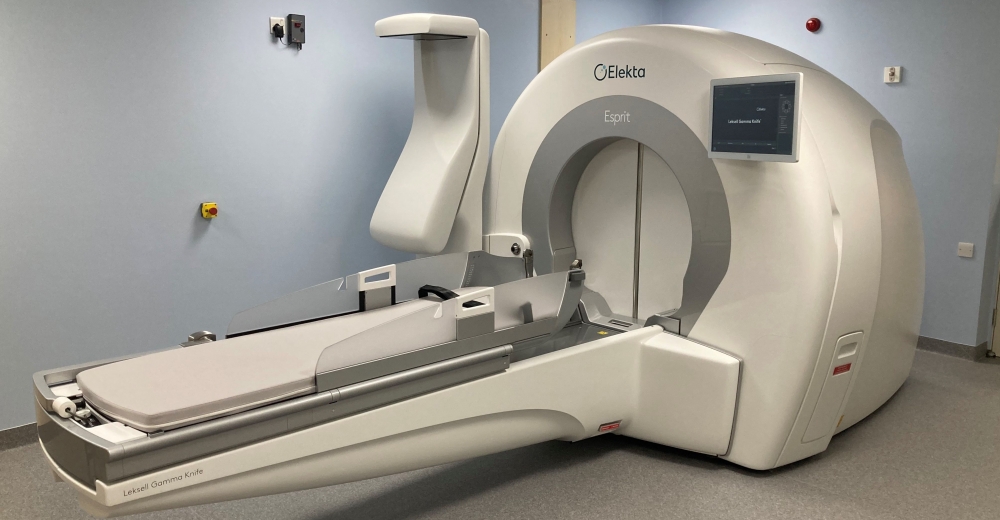 Welcome to the National Centre for Stereotactic Radiosurgery
SHEFFIELD , the Birthplace of GammaKnife Radiosurgery in the UK. Operating Since 1985.
HOME OF THE WORLD'S FIRST
Leksell GammaKnife 'ESPRIT'
An ISO9001:2015 Quality Assured service
Our Quality Policy :
1

We are committed to maintaining a safe environment for patients and staff in order to ensure the highest standards of care.

2 We strive to continually evaluate patient and service needs in order to deliver the highest quality radiosurgical treatments and improve our patient experience.

3 We ensure the continuous development and improvement of our Quality System in order to proudly uphold our ISO 9001 certification.

4 We employ a highly trained team of competent, compassionate staff and we encourage training and education opportunities for on-going professional development for the whole team.
Stereotactic Radiosurgey is a highly accurate and specialised treatment delivered using a Gamma Knife. The Gamma Knife is not a knife in the conventional sense, but uses a focused array of intersecting beams of gamma radiation to treat lesions within the brain. The technique was invented by a Swedish neurosurgeon, Professor Lars Leksell.
This provides an alternative method of treatment for a number of conditions, for which open neurosurgery may be either not practicable or carry a high risk of complications. Within the central body of the Gamma Knife there is an array of 192 separate cobalt sources each of which produces a fine beam of gamma radiation.
The sources are evenly distributed over the surface of the hemispherical source core with beams directed towards a common focal spot at the centre. (see What Is a Gamma Knife in the Treatment section)
The resultant intensity of radiation at the focus is extremely high whilst only a short distance from the focus it is very low. This enables a high dose of radiation to be delivered to the target whilst sparing the adjacent healthy brain tissue.